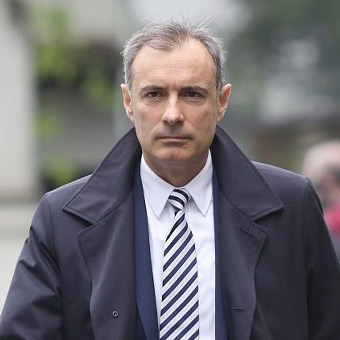 Lieutenant General (r) Florian Coldea, PhD
The longest-running deputy director of the Romanian Intelligence Service, holding the office for twelve years with notable results, Florian Coldea ran all operations for Romania`s most significant domestic intelligence agency. After a total of twenty-one years in intelligence, the first spent in counter-terrorism, as an officer and manager, he has acquired significant tactical and strategic expertise in the fields of counter-intelligence, counter-terrorism, economic and trans-border crime. Was decorated by both the American partner, with the CIA Alben W. Barkley Medallion for partnership, and by the French one, with the Knight of the National Order of Merit, awarded by the President of France.
Has acquired a Ph.D. in Military and Intelligence Sciences at the National Intelligence Academy, with a thesis centered around managing change in security and intelligence organizations, and has further developed intelligence research by publishing several books and articles in the field. Currently uses his expertise to support the development of solid security culture and formation of new generations of intelligence officers, as a senior lecturer of the "Mihai Viteazul" National Intelligence Academy in Bucharest, as well as an associate professor for some of the most prestigious civil and military universities in Romania, such as the National University of Political Studies and Public Administration, Babeş-Bolyai University, the West University in Timişoara, and the "Carol I" National Defense Academy.