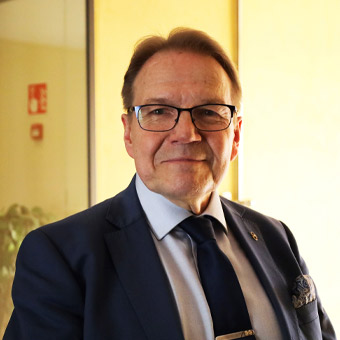 Harri Ohra -aho
Forty years of experience in the Finnish Defence Forces (FDF) in different positions e.g. teacher of strategy at the National Defence University, Commanding Officer of Kainuu Jaeger Batallion and Northern Karelia Brigade, Chief Information Officer (J6) of FDF and almost twenty years in different positions in the Defence Intelligence.
After six years as Chief of Defence Intelligence retired on the 31st of April 2019 and started as Ministerial Adviser in the Ministry of Defence responsible for intelligence.
Military rank is Major General (ret).