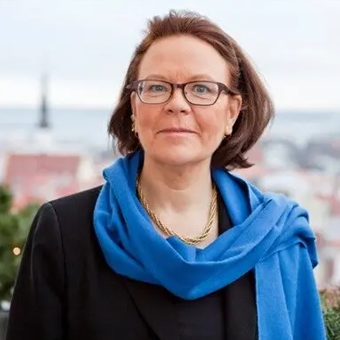 Kirsti Narinen
Ambassador Kirsti Narinen is a Finnish diplomat who has been the Finnish Ambassador to Estonia and from 2020 on the Finnish Helsinki-resident Ambassador to South Caucasus (Armenia, Azerbaijan, Georgia). Between the ambassadorial missions she worked as the Hybrid Centre of Excellence as Director for International relations. During her long MFA career she has served also in the Soviet Union and Russia, in Estonia also in the 1990's and in Slovenia. In addition, the home base duties have varied from EU energy and Justice-Home-Affairs coordination to Arms control and Human Resources – in the founding team for creating Occupational Well being function to the MFA.
She has lawyer's degree from University of Turku in Finland, is married and has two adult children.
She describes team work, high-quality leadership and strategic planning being vital for  progress and success. They result in productive operations and a good working spirit. These are also basic Nordic values.