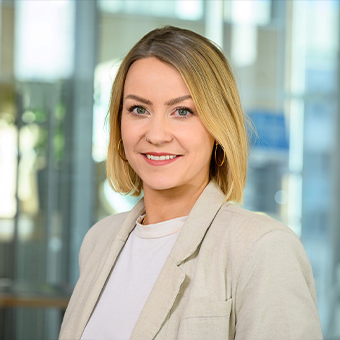 Sarah Pagung
Sarah Pagung is a Programme Director for International Affairs at Körber-Stiftung, where she is in charge of the Berlin Foreign Policy Forum and the Körber Policy Game. Her research focuses on Russian foreign, security and information policies as well as on German-Russian relations.
Previously, she worked at DGAP to manage the discussion group on Russia and the Eastern Partnership as well as the joint project "A New Western Ostpolitik" with Johns Hopkins University.
Pagung holds a doctorate on concepts of Russian influence abroad from the Freie Universität Berlin, where she studied political science.
From 2012 to 2013, she worked in youth and adult education in Saint Petersburg on behalf of the European Voluntary Service's German-Russian exchange program.