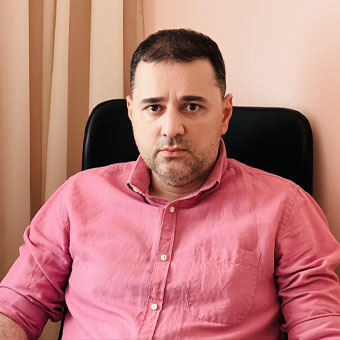 Dr. Tornike Turmanidze
Dr. Tornike Turmanidze, is Professor of International Relations at the Department of Social and Political Sciences, Ivane Javakhishvili Tbilisi State University, and Professor at the School of Governance, Caucasus University.
In 2019-2022, Tornike Turmanidze worked as Producer of political talk shows at broadcasting company "Mtavari Arkhi" and in 2014-2019 – at broadcasting company "Rustavi 2."
Previously, Dr. Turmanidze served as Deputy Secretary of the National Security Council of Georgia (2011-2013), and held different positions at the Information and Analysis Department of the Ministry of Internal Affairs of Georgia (2004-2011).
His areas of expertise include: national and international security, U.S. foreign policy, foreign policies of small/weak states, and Russia-Georgia relations.
Dr. Turmanidze earned his BA (2000), MA (2002), and PhD (2010) in International Relations at Ivane Javakhishvili Tbilisi State University.
In 2008, he participated in the Rumsfeld Foundation's Fellowship Program for Young Leaders from Central Asia, the Caucasus, and Afghanistan (Johns Hopkins University, Washington D.C., U.S.).
Tornike Turmanidze is the editor of International Relations Theory: A Chrestomathy – the first Georgian language reader in international politics (2004), and the author of a book titled Buffer States (2011 Georgian edition, 2009 U.S. edition).