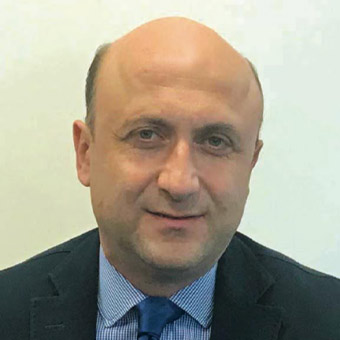 Mikheil Darchiashvili
Mikheil (Misha) Darchiashvili has over 20 years of professional experience in international development, international relations, and national security including as a senior government official.
Misha started a diplomatic career at the Political-Military Department of the Ministry of Foreign Affairs of Georgia in 2001. He worked at the Georgian Mission to NATO, NATO HQ, Brussels, Belgium initially as a first secretary, and later as a political counselor (2004-2008). In 2008-2013 years, Misha served at the Embassy of Georgia to the United States in Washing ton DC, initially as senior counselor, and later as minister plenipotentiary. In 2013-2014 years, Misha Darchiashvili served as Deputy Defense Minister of Georgia. In this capacity he was responsible for international relations with a focus on Georgia's NATO membership process, U.S.-Georgia Defense Cooperation as well as defense policy and planning. For over the last 8 years, Misha Darchiashvili has been involved in USAID-funded programs aimed at strengthening governance at the central and subnational levels in Georgia.
Misha is a chair of the Government Board of the Atlantic Council of Georgia. At the same time, he is a member of Governing Board and an Associated Professor at the Georgian Institute of Public Affairs (GIPA). He is also an alumnus of the Leadership Academy for Development (LAD) of Stanford University's CDDRL and EPRC. Mikheil Darchiashvili is a GIPA graduate and holds a master's degree in public administration (MPA).